La Cina blocca nuovamente YouTube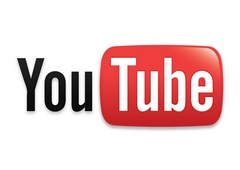 Ancora una volta la Cina fa parlare negativamente di sè relativamente alla libertà sul Web: da ieri, infatti, il governo cinese ha nuovamente bloccato YouTube.
Google ha notato una diminuzione del traffico proveniente dalla Cina già dal mezzogiorno di lunedì e, mercoledì, gli utenti all'interno del territorio cinese si sono trovati di fronte un generico messaggio di errore del tipo "Network Timeout. The server at youtube.com is taking too long to respond."
Scott Rubin, portavoce di Google, ha dichiarato che non sono noti i motivi del blocco e che si sta lavorando per risolvere i problemi di accesso. Tuttavia non è la prima volta che la Cina blocca YouTube, come già successo nel marzo 2008, durante i disordini in Tibet e appena prima le Olimpiadi di Pechino.
In Cina, che ha 298 milioni di utenti connessi ad Internet, la rete è costantemente al vaglio del cosiddetto "Grande Firewall" che monitorizza tutti i siti e filtra i contenuti. Siti come Voice of America, New York Times, BBC e CNN sono stati spesso censurati su argomenti riguardanti il Tibet e Taiwam.
Non è chiaro se questa volta il governo c'entri qualcosa con il blocco di YouTube, ma visti i precedenti, è molto probabile.
Via | Edition.cnn.com