Jeff Bezos compra The Washington Post
The Washington Post venduto per 250 milioni di dollari a Jeff Bezos, fondatore e CEO di Amazon non nuovo a investimenti nel campo editoriale.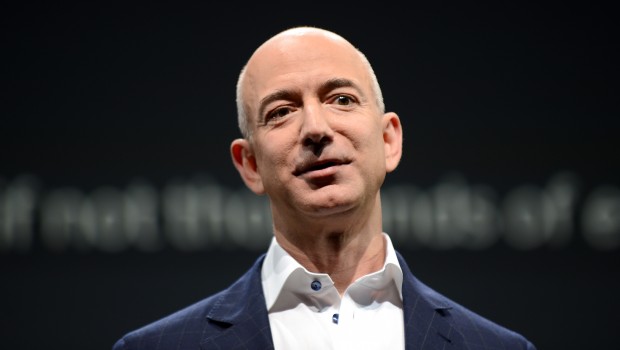 In una calda sera d'estate, almeno per noi qui in Italia, arriva l'annuncio che non ti aspetti: Jeff Bezos ha comprato The Washington Post. Il fondatore e CEO di Amazon ha speso 250 milioni di dollari per assicurarsi il giornale principale che porta lo stesso nome della The Washington Post Company, da cui Bezos ha prelevato anche altre proprietà minori. L'acquisto è stato effettuato come investimento personale, e non è dunque da considerarsi come un'acquisizione da parte di Amazon, che naturalmente potrebbe andare a nozze pubblicando il giornale sul suo Kindle.
Donald E. Graham, presidente e CEO di The Washington Post Company, ha così commentato l'eredità data in carico a Jeff Bezos:
"Il suo comprovato genio nella tecnologia negli affari, il suo approccio a lungo termine e il suo senso morale lo rendono l'unico nuovo proprietario buono per il Post."
Dal canto suo, Bezos ha affermato di avere ben chiaro il ruolo cardine del Washington Post nell'ambiente di Washington D.C. e negli Stati Uniti, promettendo di lasciarne intatti i valori e il senso del dovere nei confronti dei lettori. Come parte di tale filosofia, Katharine Weymouth, CEO ed editore del WaPo, resterà nel proprio ruolo, così come Stephen P. Hills, presidente e general manager; Martin Baron, executive editor; e Fred Hiatt, firma degli editoriali.
Insieme al giornale più importante, le proprietà acquistate da Bezos comprendono Express, The Gazette Newspapers, Southern Maryland Newspapers, Fairfax County Times, El Tiempo Latino e Greater Washington Publishing. L'operazione ultramilionaria di Jeff Bezos va a unirsi a quella da egli condotta nello scorso mese di aprile, quando ha comprato Business Insider per 5 milioni di dollari.