La National Film Board of Canada rilascia oltre 500 cortometraggi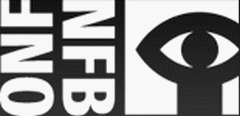 La National Film Board of Canada, ha deciso di condividere pubblicamente il suo archivio, rilasciando quasi 500 cortometraggi che ora si possono guardare liberamente attraverso il sito Internet.
I video coprono una vasta gamma di argomenti, alcuni comici, altri più seri, oltre ad esserci alcuni documentari di animazione e lungometraggi da vedere interamente. Il player permette di scegliere tre tipi di qualità (bassa, media, alta) oltre a poter generare un codice embed per incorporare i video nei siti.
Una iniziativa lodevole che va sicuramente incontro ai principi di condivisione proprio di Internet. Dopo il salto potete vedere un esempio di animazione.
Via | Boingboing.net