Finalmente Google prende sul serio Jaiku?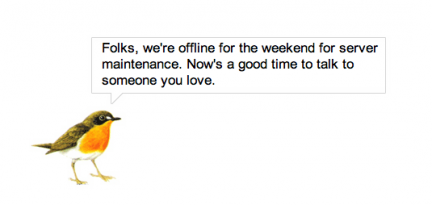 Quando Google annunciò l'acquisto di Jaiku nel mese di ottobre 2007, tutti credettero che ben presto il dominio di Twitter nel settore del microblogging sarebbe presto finito.
Invece Google ha trascurato il servizio e i suoi utenti. Tuttavia tutto questo è destinato a cambiare. Se provate ad aprire il sito di Jaiku troverete questo avviso: "Folks, we're offline for the weekend for server maintenance. Now's a good time to talk to someone you love. "
Quale è il motivo di questa innattività? Google sta lavorando per migliorare il servizio: probabilmente verrà integrato maggiormente nella sua piattaforma. E c'è da pensare che qualcosa si muoverà anche nel settore mobile, se pensiamo agli sforzi di Google e il suo Android.
Insomma, chissà se Google ha davvero intenzione di rendere disponibile a tutti Jaiku e di approfittare delle difficoltà tecniche di Twitter e del suo nome per dominare anche il settore del microblogging. In ogni caso, bisognerà aspettare quando Jaiku tornerà online.
Via | Venturebeat.com