La mappa del mondo creata con i loghi del web 2.0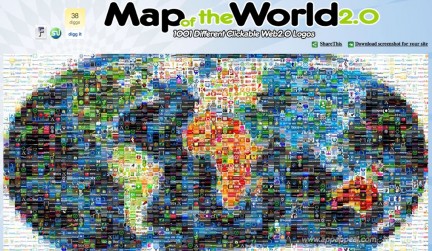 Map Of The World 2.0 è un mosaico, formato da 1001 loghi di compagnie del web 2.0, che rappresenta la mappa del mondo. Ogni logo è un link al rispettivo sito. E' stata creata da AppAppeal, che si occupa di recensioni di applicazioni web:

Select the right web based application with the extensive reviews on AppAppeal.
Web based applications have many advantages over software that you have to download. You don't need to install or update anything on your PC. You can use the application from any PC or mobile device. Web applications are easy to use and make working with other people much simpler. You don't need to worry about backups because your data is safely stored on a server.
Via | Maestroalberto.it