Kim Dotcom a Google, Facebook e Twitter: "l'autenticazione a due livelli appartiene a me"
Kim Dotcom afferma di avere un brevetto datato 1997 sull'autenticazione a due livelli, usata ora da società come Google, Facebook e Twitter. Ecco le parole del fondatore di Megaupload.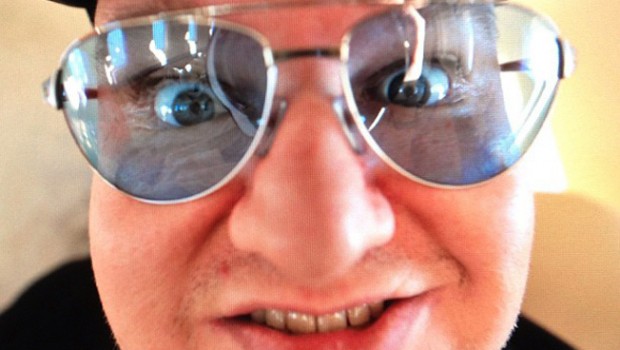 Proprio non ci sta, Kim Dotcom, a passare come un criminale. Il fondatore di Megaupload, e in tempi più recenti di Mega, ci tiene infatti a far sapere al mondo che il suo lavoro è destinato a innovare, piuttosto che a distruggere la fatica altrui.
A poche ore di distanza dall'arrivo dell'autenticazione a due livelli su Twitter, Dotcom ha fatto infatti ricorso alla stessa piattaforma per dire al social network, insieme a Facebook, Google e altre società, che in realtà esiste già un brevetto su questo tipo di procedura, e appartiene a lui. Il brevetto in questione è l'US6078908, concepito da Dotcom addirittura nel lontano 1997, quando cioè tutti e 3 i colossi informatici fin qui citati non esistevano neanche, o come nel caso di Google erano in fase embrionale.
I tweet di Kim Dotcom
Oltre al reclamo della paternità dell'idea, Dotcom ha pubblicato anche alcuni altri tweet sull'argomento, che vi riportiamo di seguito.
Google, Facebook, Twitter, Citibank, etc. offer Two-Step-Authentication.Massive IP infringement by U.S. companies. My innovation. My patent

— Kim Dotcom (@KimDotcom) 22 maggio 2013
Big reveal: 1 billion+ Two-Step-Authentications on the Internet weekly.I invented it. Here's proof: google.com/patents/US6078…

— Kim Dotcom (@KimDotcom) 22 maggio 2013
I never sued them. I believe in sharing knowledge & ideas for the good of society. But I might sue them now cause of what the U.S. did to me

— Kim Dotcom (@KimDotcom) 22 maggio 2013
Particolarmente interessante quest'ultimo, dove si legge quanto segue:
"Non gli ho mai fatto causa. Credo nella condivisione della conoscenza e delle idee per il bene della società. Ma potrei fargli causa ora visto quello che gli USA mi hanno fatto."
La richiesta di Dotcom sarebbe infatti quella di ottenere aiuto da parte delle società che fanno uso dell'autenticazione a due livelli citata nel suo brevetto, in particolare per ottenere i fondi necessari per difendersi nelle aule di tribunale, visto che i suoi averi sono ancora bloccati e la stima delle spese legali sarebbe di 50 milioni di dollari.
Via | Theverge.com