La roadmap di Windows 7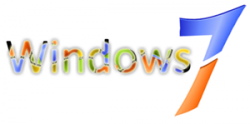 Sembra che Tg Daily sia riuscito a mettere le mani su una versione abbozzata della roadmap di Windows 7, il successore di Vista programmato per il 2010.
Stando alle informazioni della roadmap la release stabile di questo sistema operativo dovrebbe essere pronta entro la seconda metà del 2009, fino a sei mesi prima della data finora nota:



Milestone 1 - Already available to Microsoft Partners.


Milestone 2 - April/May 2008


Milestone 3 - Third Quarter 2008


Beta - To be determined


Release Candidate - To be determined


RTM - Second half of 2009


Considerando che con Vista dalla RTM sono passati quasi tre mesi prima che il sistema operativo fosse distribuito anche ai consumatori, l'anticipo si riduce ad un massimo di tre mesi, ovviamente se lo sviluppo procede secondo quanto pianificato.
via|cybernet