Ultim'ora: down la piattaforma Blogger di Google (aggiornato)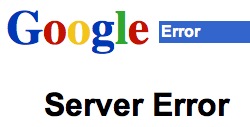 Dalle 16 circa è down la piattaforma Blogger, di proprietà di Google, quella che, per intenderci, racchiude tutti i blog *.blogspot.com, che sono migliaia in tutto il mondo.

Collegandosi a un blog, ma anche ad altri siti sempre di proprietà di Google, si ottiene un errore 502 del server.






Al momento non sembra un elemento allarmante: se andiamo sulla home page di Blogger si legge che "Blogger is undergoing brief maintenance and will return in a few minutes". Di certo non si tratta di uno stop di routine: negli Stati Uniti è mattina e in Europa è pomeriggio...

Aggiornamento: sono le ore 16.58 e dopo quasi un'ora (un tempo in ogni caso abbastanza lungo) sembra che il guasto sia stato riparato. I blog funzionano di nuovo correttamente.


Aggiornamento /2: Sul sito Blogger Status è comparso, puntualissimo direi, un annuncio: "Blogger and Blog*Spot had an unexpected outage for an hour this morning, starting around 7AM PDT. As of 8AM, all but a few blogs are working properly again. We apologize profusely for this interruption in service". Dunque, stando a Blogger, i blog ormai funzionerebbero quasi tutti e si sarebbe trattato di un'interruzione inaspettata.