Librivox cerca lettori italiani: diffondiamo la nostra cultura online
Visto l'interessamento generale sull'argomento,
DowndloadBlog.it
ha deciso di contribuire attivamente! Tra qualche giorno tutti i volontari che ci hanno lasciato
un loro recapito
verranno contattati per ricevere maggiori informazioni.
Per la stampa:
maggiori informazioni su
Librivox.eu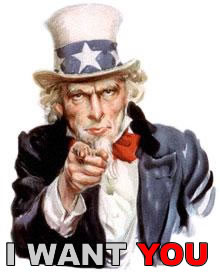 La scorsa settimana avevamo parlato di Librivox: un interessante progetto che mira alla difussione dei libri tramite podcast.
La notizia era stata subito ripresa e approfondita dai colleghi di Melablog.it e Booksblog.it.
Ma dopo qualche giorno ecco trovare su questo blog il commento di Hugh McGuire, fondatore del progetto Librivox:

we would LOVE to have italian content - but this is a volunteer project, so we need italian speakers to volunteer to record chapters of a book of their choice…
hope you join us.
hugh from librivox
L'iniziativa è davvero interessante, perchè non aderire?
Un progetto del genere manca solo in Italia. Anche in Giappone , Francia possiamo trovare "audio librerie" più o meno fornite.
E' evidente una forte diffusione della letteratura anglo-americana tramite gli audio libri. Ed è altrettanto evidente la totale mancaza di libri italiani!
Il problema principale è che non viene diffusa la letteratura/cultura italiana, non certo l'assenza di podcast nella nostra lingua.
E siamo pure discendenti di Dante Alighieri e Guglielmo Marconi.... diamoci una mossa quindi!
Le possibilità sono due:



aderiamo in massa a Librivox;


facciamo qualcosa di tutto nostro, made in Italy!


In entrambi i casi sono graditi commenti e suggerimenti :-)