BitTorrent, anche negli Studios di Hollywood si scaricano film pirata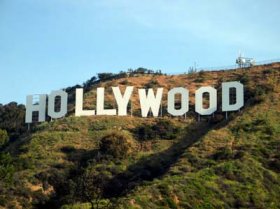 L'esser già stati sorpresi a scaricare illegalmente materiale protetto da copyright non è servito a molto. I dipendenti dei grandi Studios hollywoodiani continuano imperterriti a scaricare film e giochi pirata mentre sono in ufficio. Se lo scorso anno erano stati smascherati da YouHaveDownloaded.com, stavolta ci ha pensato l'azienda Scaneye, che si occupa di monitorare il traffico BitTorrent.
I dati diffusi parlano chiaro. Mentre gli Studios si battono con tutte le loro forze per mettere un freno alla pirateria digitale, i dipendenti di Paramount Pictures, Warner Bros., Disney, Sony Pictures e 20th Century Fox si danno alla scaricamento libero, procurandosi film, musica e videogiochi in modo totalmente illegale. Alla Paramount, per esempio, preferiscono scaricare film, come The Hunger Games o Happy Feet (e per giunta in pessima qualità), mentre i dipendenti della Warner amano le serie televisive come NCIS e i film a luci rosse.

Alla Sony, invece, vanno forte i videogiochi e film per bambini come L'Era Glaciale, mentre alla 20th Century Fox giochi per PC e serie televisive per adolescenti come 90210. I dipendenti della Disney, invece, si gustano la serie inglese Downton Abbey e Fast And Furious 6, oltre alla serie tv Person Of Interest.
A pubblicare i dati ci ha pensato ancora una volta TorrentFreak, che ci tiene a sottolineare come le schermate diffuse rappresentino soltanto la punta dell'iceberg, una piccola porzione di un fenomeno talmente diffuso da non lasciare indifferenti nemmeno quelli che col cinema ci lavorano e che, in teoria, più di tutti dovrebbero conoscere le conseguenze della pirateria digitale.
Della serie, "chi è senza peccato scagli la prima pietra". Chissà ad Hollywood come avranno preso questa notizia!