Pandemic Extinction of Man
Per la serie il gioco stupido del venerdì ecco a voi Pandemic Extinction of Man, ovvero: distruggi la razza umana manipolando virus ed infezioni.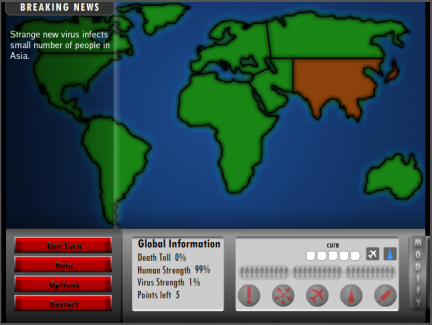 Il gioco è essenzialmente un risiko in solitaria dove bisogna usare i classici vettori di infezione (aereoporti, ma anche modifiche del virus o inquinamento di falde acquifere) per minacciare e distruggere la razza umana. Se vi sentiti particolarmente cattivi e dovete sfogare la settimana di lavoro questo è un buon inizio.