Domani sarà il World Standards Day: OpenStand e l'auto-certificazione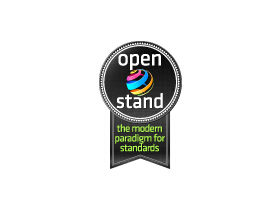 Domani si celebrerà il World Standards Day, la ricorrenza voluta da World Standards Cooperation (WSC) – che riunisce International Electrotechnical Commission (IEC), International Organization for Standardization (ISO) e International Telecommunication Union (ITU) – per promuovere la diffusione degli standard. Istituito nel 1970, il World Standards Day cade il 14 ottobre d'ogni anno in memoria dell'incontro di Londra che nel 1946 ha avviato le procedure per formare la prima organizzazione a tutela degli standard internazionali.
ISO è nata soltanto nel 1947, ma ogni edizione del World Standards Day assume una maggiore importanza: il 29 agosto scorso, ad esempio, è stata firmata una carta dei principi fra World Wide Web (W3C), Institute of Electrical and Electronic Engineers (IEEE), Internet Advertising Bureau (IAB), Internet Engineering Task Force (IETF) e Internet Society (ISOC) per affermare delle linee-guida sull'adozione degli standard legati al web. OpenStand, il risultato della collaborazione, è un indice di qualità — per professionisti e imprese.
In anticipo sull'edizione 2012 del World Standards Day, il W3C ha pubblicato un'auto-certificazione d'aderenza ai principi di OpenStand che può costituire un modello efficace per redigere la propria. Chiunque – a prescindere dal proprio impiego – può sottoscrivere l'accettazione delle cinque linee-guida e mostrare il supporto a OpenStand da un comodo modulo sul web. Il 4 ottobre di quest'anno il Consiglio dell'Unione Europea ha approvato una riforma della standardizzazione, che persegue le stesse finalità indicate da OpenStand.
Via | W3C