Microsoft rilascerà Office su Android e iOS per il novembre prossimo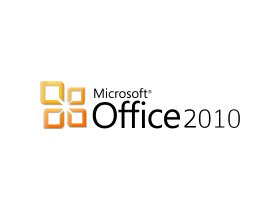 Office 2010 sarà distribuito sui dispositivi portatili con Android e iOS in novembre. Già lo scorso febbraio i giornalisti del The Daily avevano pubblicato delle immagini della suite per l'ufficio di Microsoft su iPad: l'azienda aveva smentito la loro veridicità. Grazie a una fonte interna, il lancio della piattaforma è confermato.
L'informatore di Jonathan Geller, collaboratore di BGR, conferma che la versione di Office 2010 su Android e iOS è pressoché identica alle immagini apparse sul The Daily. Probabilmente, Microsoft s'è affrettata a smentire la notizia perché la suite non aveva ancora raggiunto la maturità necessaria. Le due versioni usciranno insieme.
Non sono disponibili grandi dettagli sulla piattaforma, perché Microsoft non è più intervenuta sull'argomento. Pare che Office 2010 sarà accessibile tanto dai tablet, quanto dagli smartphone: con iOS, ad esempio, la suite sarà installabile su iPad, iPhone e iPod Touch. Lo stesso dicasi per i dispositivi con Android. Quanto costerà?
Via | BGR