Google costretta a togliere il logo celebrativo di Mirò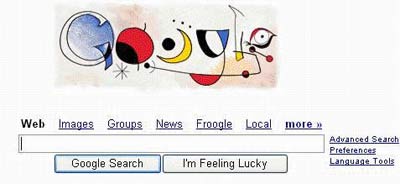 E' ormai una piccola, piacevole, tradizione per Google, cambiare il proprio logo della homepage per celebrare un particolare evento o una data significativa.
Ieri era stato scelto di modificare la scritta con uno stile che richiamava quello dei quadri di Joan Mirò, celebre pittore spagnolo nato il 20 aprile del 1893: un omaggio sincero che ha avuto un epilogo alquanto preoccupante.
La famiglia di Mirò, tramite la Artists Rights Society, società che rappresenta i diritti di circa 40.000 pittori ha chiesto a Google di rimuovere il logo siffatto.

A questo punto Google ha a questo punto rimesso il proprio logo originale.
Il presidente della Artists Rights Society ha dichiarato:

"It's a distortion of the original works and in that respect it violates the moral rights of the artist''
La vicenda pone una riflessione sui diritti e sulla libertà d'espressione: il logo era ispirato ai lavori di Mirò (osservateli dal sito della Fondazione Joan Mirò o tramite una ricerca su Google Images). Questo significa che se creo un'opera ispirata ad un'altra esistente rischio di essere denunciato?
[via Mercury News]