"My life in the bush of ghosts" da remixare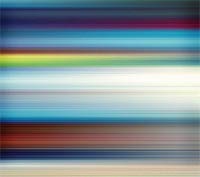 Era il 1981, venticinque anni fa e dalle menti di David Byrne e Brian Eno veniva fuori questo album seminale che è diventato punto di riferimento sia musicale che per il lavoro grafico che lo accompagnava.
A parte il fatto squisitamente musicale vi segnalo il sito di "My life in the bush of ghosts" per il progetto che prevede la possibilità di remixare due brani che verranno rilasciati con licenza Creative Commons: a breve saranno disponibili le varie tracce che compongono i brani per comporre nuovi lavori derivati.
Il sito diventerà punto di riferimento per ascoltare questi remix e votarli.

Questo il comunicato stampa:
Nonesuch Records & EMI are proud to announce the release on April 11 of seminal collaborative album 'My Life In The Bush Of Ghosts' by Brian Eno and David Byrne. Originally released in 1981, and recorded 25 years ago, this critically lauded album was the first mainstream release to heavily incorporate 'found sounds' and ethnic beats.

This new version has been remastered by Greg Calbi at Sterling Sound (Interpol / Kings Of Leon) and features eight bonus tracks. These extra tracks are outtakes and ideas from the album's sessions from throughout 1979 and 1980 and have been specifically chosen by David and Brian.

The packaging will differ from all previous Eno reissues — a jewel case within a slipcase, plus very special added extras. The slipcase and artwork have been designed by Peter Buchanan Smith (Wilco's 'A Ghost Is Born'), and 24 pages of sleevenotes have been provided by David Toop and David Byrne.

David Byrne has personally overseen the tracklisting and remastering.