La PETA e la campagna–shock per Super Mario 3D Land: è uno "scherzo"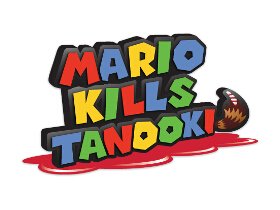 La People for the Etichal Treatment of Animals (PETA), un'organizzazione ambientalista internazionale, aveva indetto lunedì una campagna contro Super Mario 3D Land: il nuovo videogioco di Nintendo per 3DS, che peraltro è appena apparso nelle pubblicità televisive italiane. L'intento era quello di boicottare le pellicce di procione.
L'ultimo episodio della saga di Super Mario, infatti, ripropone Tanooki: già apparso in Super Mario Bros. 3 del 1988. Nel primo titolo Mario poteva trasformarsi in Tanooki - un procione - acquisendone le orecchie e la coda. In Super Mario 3D Land indossa un costume intero che ricorda una pelliccia vera e propria. Da qui la querelle.
Al solito, il videogioco di Nintendo è tutt'altro che diseducativo: la PETA, sommersa dalle critiche, ha precisato d'avere soltanto colto un'occasione per promuovere la salvaguardia dei procioni. Non intendeva boicottare Super Mario 3D Land. Tuttavia, la PETA ha prodotto un gioco alternativo nel quale Tanooki si "vendica" di Mario.
Via | Yahoo Buzz Log