Amazon stringe un accordo con Disney-ABC: 13mila nuovi titoli per Prime Instant Video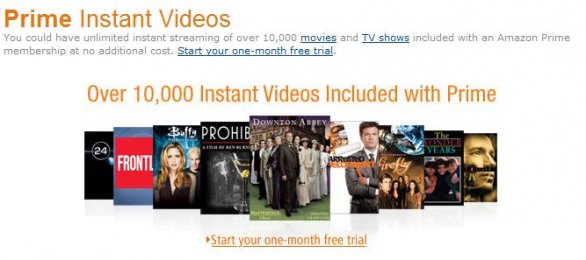 Il servizio Instant Video di Amazon continua a crescere. Agli oltre 100.000 video tra film e serie televisive disponibili on demand per gli abbonati al servizio si stanno per aggiungere i prodotti targati Disney-ABC Television Group. Amazon, infatti, ha appena stretto un accordo col colosso televisivo che arricchirà il già vasto catalogo con circa 13mila titoli.
Prime Instant Video, diretto avversario di Netflix negli Stati Uniti, renderà disponibili i contenuti di Disney Channel, ABC Studios, ABC Family e Marvel. Tra questi titoli ci saranno prodotti di grande appeal per il pubblico come Grey's Anatomy, Lost, The Secret Life of the American Teenager e tutti quei cartoni animati dedicati ai celebri supereori dell'universo Marvel.
Questi nuovi contenuti dovrebbero essere disponibili sugli oltre 300 dispositivi in cui negli Stati Uniti è possibile usufruire del servizio Prime Instant Video (televisori, lettori blu-ray, box multimediali e Kindle Fire) già a partire dai primi mesi del 2012.
Via | Msn Money