The Tunnel, film di produzione australiana distribuito su BitTorrent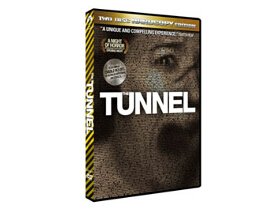 The Tunnel è un film horror prodotto in Australia in collaborazione con Paramount Pictures: fino a qui niente d'eccezionale, se non si parlasse di un lungometraggio destinato a BitTorrent. Sì, perché il film non sarà nelle sale cinematografiche, bensì scaricabile gratuitamente sulla rete P2P (dal 19 maggio). È un'iniziativa inedita.
Qualcuno avrà pensato a MGS: Philanthropy, un altro film distribuito in rete qualche tempo fa. La differenza principale è nel fatto che The Tunnel non è una produzione amatoriale, bensì un film professionale realizzato in collaborazione con Paramount Picture. Diretto da Enzo Tedeschi, di chiare origini italiane, farà parlare di sé.
Per distribuire gratuitamente The Tunnel, è stata studiata una formula definita The 135k Project: dalla metà del 2010 è stato "venduto" a $1 ognuno dei 135.000 frame del film. Gli acquirenti hanno potuto accaparrarsi fino a un secondo di lungometraggio, cioè 25 frame, via PayPal. The Tunnel è attualmente in fase di post-produzione.
Via | TorrentFreak