The Daily in primavera su Android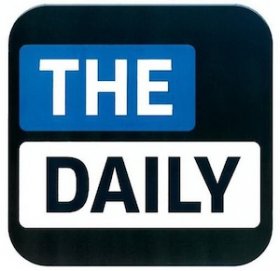 Anche Android avrà la sua versione di The Daily, il quotidiano del gruppo News Corp che ha debuttato con successo su iPad.
Per il momento si tratta di un'indiscrezione, ma la notizia è stata riportata da una testata più che autorevole, e per due motivi: il Wall Street Journal.
Primo: il quotidiano si occupa principalmente di affari e l'affare della prossima primavera sarà il boom dei tablet, con l'arrivo di quelli con Android 3.0 e il lancio dell'iPad 2.

Secondo: il WSJ fa parte del gruppo del magnate australiano Murdoch, che da tempo ha indirizzato i quotidiani di News Corp verso la digitalizzazione per tablet e la vendita di news on line a pagamento.
Se intanto volete dargli un'occhiata gratis, abbiamo già raccontata di come il quotidiano esclusivo della coppia Apple-News Corp sia già finito on line su un blog.