The social network: il film su Facebook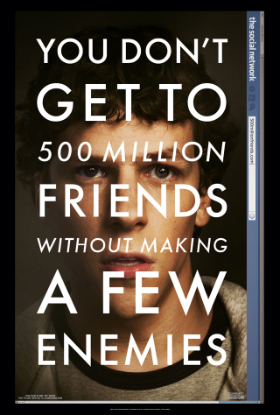 E' tutto vero! La Columbia Pictures ha infatti rilasciato il primo poster sul film dedicato a Facebook: The Social Network.
Dovrebbe uscire ad Ottobre, vanterà la regia di David Fincher e tratterà appunto la folgorante storia de social network più amato ed odiato nel mondo, attraverso le "gesta" del suo fondatore Mark Zuckerberg. La tagline del poster dice "You don't get to 500 million friends without making a few enemies" che più o meno si traduce con "Non puoi farti 500 milioni di amici senza farti qualche nemico".
Comunque, vi rimando ai nostri cugini di cineblog per ogni dettaglio. Certo che la regia di David Fincher (Fight Club) fa ben sperare...
Via | Mashable.com