Aggiornamento di McAfee elimina il file svchost.exe su WinXP SP3: intere reti di pc KO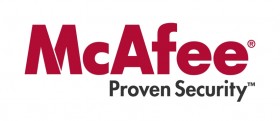 Un aggiornamento di McAfee elimina il file svchost su WinXP-SP3. Intere reti sarebbero già andate KO. Secondo quanto riportato dal New York Times, l'update (5958 DAT), trova un falso positivo del virus w32/wecorl.a nel file svchost.exe. Come risultato, McAfee cancella il file, e i pc dotati di Windows XP SP3 incominciano un reboot che non si concluderà mai, ovviamente.
A quanto pare l'update "killer" è stato rimosso dai server McAfee per gli utenti corporate; McAfee ha ammesso il problema con un comunicato ufficiale:
McAfee is aware that a number of customers have incurred a false positive error due to incorrect malware alerts on Wednesday, April 21. The problem occurs with the 5958 virus definition file (DAT) that was released on April 21 at 2.00 PM GMT+1 (6am Pacific Time).
Come ci segnala il nostro lettore ICE, senza rete è necessario fare uno "script da mettere su CD e poi girare pc a pc, fare il boot in modalità provvisoria con rete e poi sovrascrivere sia un file di McAfee, sia il svchost.exe della macchina WinXP SP3 colpita".
Avete avuto lo stesso tipo di problema? Come lo avete risolto?