The Losties Wallpaper: Lost disegnato alla maniera dei Simpson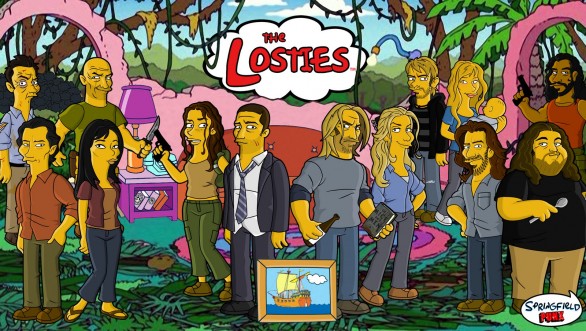 Se siete fans di Lost e se adorate i Simpson allora metterete subito The Losties Wallpaper come sfondo del desktop.
Si tratta appunto di una bella immagine di tutti i personaggi della serie di culto Lost disegnati alla maniera dei Simpson. Grazie al lavoro di Dean, autore del blog Springfield Punx dove ha pubblicato tutti i sui disegni dei sopravvissuti dell'isola in chiave Simpsoniana, un certo Adam Reynolds ha pensato bene di usare tali immagini per creare lo sfondo.
Il risultato è fantastico. The Losties Wallpaper è anche in alta risoluzione.
Via | Maestroalberto.it