Windows, Mac e Linux visti dai relativi fanboy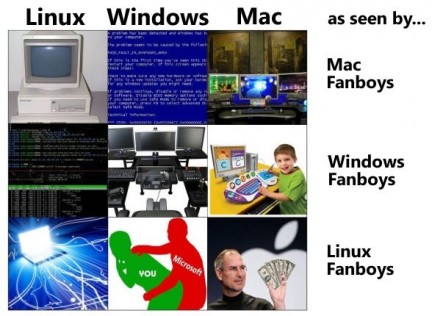 Geniale questo grafico pubblicato sul blog personale di Joey deVilla: "The Adventures of Accordion Guy in the 21st Century".
Vi sono illustrati i 9 modi in cui i fanboy, rispettivamente di Mac, Windows e Linux, visualizzano gli altri sistemi operativi rivali e il loro.
Il più imperdibile è probabilmente Windows visto dall'utente Linux, ma niente male neanche quello Mac visto da un'ottica Windows.