Here be Twitterers: una mappa con tutti i tuoi amici di Twitter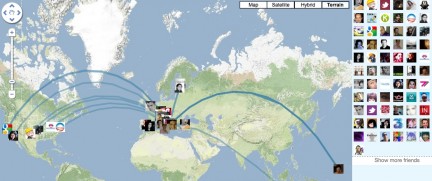 Here be Twitterers è un mash-up che mette insieme Twitter e le mappe di Google.
Occorre inserire il proprio username di Twitter per visualizzare sulla mappa del mondo la locazione dei propri "friends" con profilo pubblico. La propria icona e quella di ogni amico saranno collegate da una freccia.
Via | Feedmyapp.com