Il gioco del venerdì: What the movie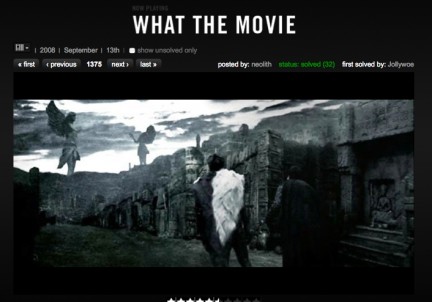 What the movie è un portale dedicato al mondo del cinema con recensioni e voti. Al suo interno è possibile giocare ad un trivia-game per veri appassionati.
In maniera casuale sarà presentata una immagine tratta da un film ed occorre indovinare il titolo della pellicola (per fortuna in diverse lingue compreso spesso l'italiano). Si guadagna un punto ad ogni risposta corretta e premendo il bottone random si passa alla sfida successiva. Una droga per cinefili.
Chi indovina i titoli delle immagini? Dai son facili...
Via | Makeuseof.com