Una guida completa a Google Wave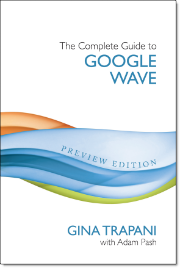 Se siete tra i fortunati eletti ad aver avuto accesso a Google Wave o se solo curiosi prima di mettere le mani sul nuovo prodotto della grande G allora potrebbe interessarvi The Complete Guide to Google Wave.
Si tratta di un manuale online in inglese scritto da Gina Trapani, fondatrice di Lifehacker, e Adam Pash diviso in 8 capitoli (più 2 appendici).
A gennaio in vendita la versione e-book.
Via | Mashable.com