Guardare il "The Making of Windows 7"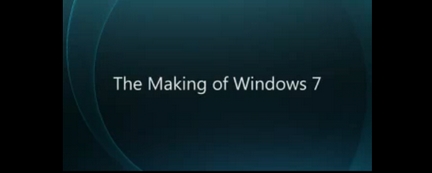 Mancano ancora 3 mesi all'uscita di Windows 7 e le voci sul nuovo sistema operativo Microsoft si moltiplicano.
C'è chi, dopo aver usato la Beta e la Release Candidate, lo considera già il migliore sistema operativo Microsoft, chi invece è ancora scettico, consapevole del piccolo flop che è stato Windows Vista.
Se volete sapere come è nato il sistema operativo che dovrà risollevare le casse della Microsoft, dopo il salto potete vedere il video creato appositamente per raccontare la nascita di Windows 7: "The Making of Windows 7". Potete anche scaricarlo cliccando su questo link.
Via | Intowindows.com