Windows 7 RTM pronto il 10 luglio?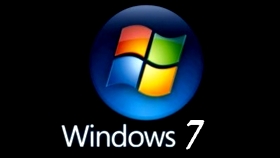 Secondo quanto pubblicato dal sito NeoWin, Microsoft è vicina al rilascio della versione RTM di Windows 7. Il calendario mostrato da Wzor.net mostra la seguente tabella:
FINAL ROADMAP FOR WINDOWS 7 [CLIENT-SERVER]:
6/1 - 6/19 BUILDING RTM ESCROW - already assembled RTM ESCROW.
6/22 - 7/10 RTM RECALL - assembly and search for candidates to the final RTM release.
7/10 WINDOWS 7 RTM FINAL BUILD TARGET - build day "gold code".
7/13 WINDOWS 7 RTM SIGN-OFF - the date of signing the final RTM release!
Le voci non sono state confermate, così come le indiscrezioni sui prezzi del nuovo sistema operativo di casa Microsoft, ma è ovvio che il rilascio della RTM è molto vicino, visto che Windows 7 uscirà il 23 ottobre.
Via | Downloadsquad.com