Xena conservazione digitale a lungo termine open source dal National Archives of Australia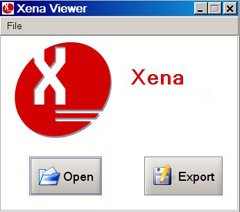 Un aspetto molto importante della tecnologia informatica è la conservazione a lungo termine delle informazioni digitali. L'archivio nazionale australiano ha sviluppato una tecnologia per conservare tutto il proprio archivio digitale in una rappresentazione ASCII contenente metadata XML, chiamata normalizzazione binaria, tramite codifica Base64, un sistema di numerazione posizionale che usa 64 simboli.
Il software partorito dal National Archives of Australia si chiama Xena 4.1 ed è un eseguibile java che per funzionare richiede la presenza nel sistema oltre che di JRE, di OpenOffice 2.x. La conversione è completamente reversibile. Il software è rilasciato per piattaforme Windows e Linux sotto licenza opensource (GPL2).
Xena determina il formato dell'oggetto digitale da normalizzare, e lo converte in un formato open, che può essere aperto dal suo visualizzatore per file, Xena Viewer, che si trova all'interno del pacchetto Xena 4.1.
Via | Innovate