Yochai Benkler: The Wealth of Networks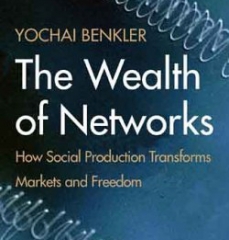 Ho ritrovato nell'aggregatore le note dalla presentazione del libro The Wealth of Networks, uscito di recente e passato quasi del tutto inosservato in Italia.

Sul sito dell'Università di Pavia si dice: "Si tratta forse del libro piu' importante sul tema scritto negli ultimi dieci anni." Visto che fortunatamente si può scaricare per intero, conviene ripetere il link che è questo sia per il pdf unico che per i capitoli singoli. Durante la stesura, l'autore aveva aperto un wiki per il libro, dove trovate altri link e materiale interessante.