A Year in the Like, il passatempo di Microsoft per Facebook Timeline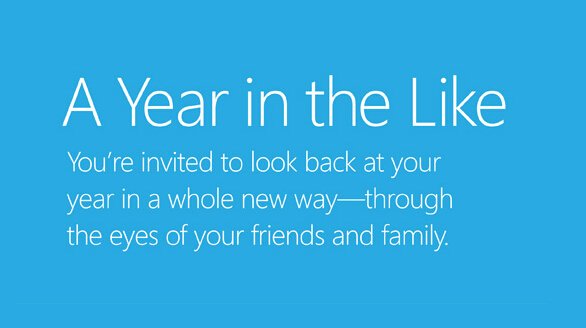 A Year in the Like è un nuovo passatempo, realizzato da Microsoft, per elaborare le informazioni pubblicate su Timeline - l'aggiornamento del profilo di Facebook. L'applicazione genera un filmato nel quale scorrono gli stati e i commenti propri o degli amici scritti nell'ultimo anno. È un divertissement, per passare qualche minuto.
A dispetto del nome, A Year in the Like non ha nulla a che vedere con gli apprezzamenti effettuati sul social network. L'entusiasmo per l'applicazione scema subito perché devono essere accettate molte autorizzazioni affinché Microsoft disponga dei dati dell'utente. Il risultato finale, rispetto ad altri prodotti simili, è deludente.
L'unica opzione configurabile, oltre alla privacy per la pubblicazione del filmato su Facebook, è il filtro della tipologia dei contenuti. Il video è un po' cupo perché mostra l'immagine del profilo riscalata a sfondo delle frasi che scorrono in corrispondenza della linea temporale. Forse, si sono divertiti di più gli sviluppatori.
Via | TNW