Qualche idea sui cocktail di Capodanno, dai videogiochi più venduti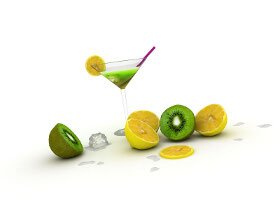 Archiviato il Natale è tempo di pensare al Capodanno: anzi, per tanti motivi potrebbe già essere troppo tardi. È probabile che l'unica bevanda che vorreste bere in questo momento sia un Alka–Seltzer, ma The Guardian ha pensato a qualcosa di diverso. E, cioè, a un elenco di sei cocktail ispirati ai videogiochi più venduti del 2011.
Per comporre la lista dei cocktail, la redazione di The Guardian s'è affidata a James Dance: il titolare del Loading bar e sala giochi di Falmouth, un barman appassionato di videogiochi. Dance ha potuto realizzare a Londra dei drink per l'evento di Capcom in onore della comunità di Street Fighter e per Alice: Madness Returns di EA.
Sono tutti cocktail alcolici, ordinati per gradazione dal più leggero al più pesante. Perciò è doveroso ricordare di bere responsabilmente. I giochi (e i drink) scelti sono Uncharted 3, Elderflower Scrolls, LA Noire, Modern Warfare, Portal 2 e Batman: Arkham City. C'è davvero di che sbizzarrirsi per un Capodanno 2012 molto "geek".
Via | The Guardian