Google Chrome supporterà i controller plug and play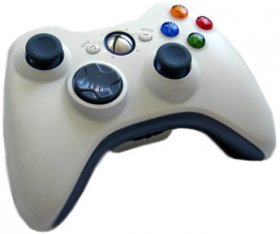 Non solo un browser, ma anche una vera e propria piattaforma da gioco. È quello che Google è intenzionata a far diventare il proprio Chrome, per il quale presto arriverà il supporto nativo per i controller plug and play.
Secondo quanto annunciato da Paul Kinlan in occasione del Develop Liverpool, l'aggiornamento arriverà entro il primo quarto del 2012, e permetterà ovviamente a Chrome di far funzionare i joypad direttamente dalla sua versione base, senza il bisogno di particolari plugin per la loro connessione.
L'obiettivo di tutto ciò resta ancora celato nelle menti di Google, ma potrà presumibilmente essere quello di far leva sul nuovo supporto ai controller, insieme a quello di WebGL per una resa grafica migliore e ad altre tecnologie come WebRTC, per fare in modo che Chrome possa diventare una delle scelte di riferimento per servizi come OnLive.
Via | Vg247