Il gioco del venerdì: The Chase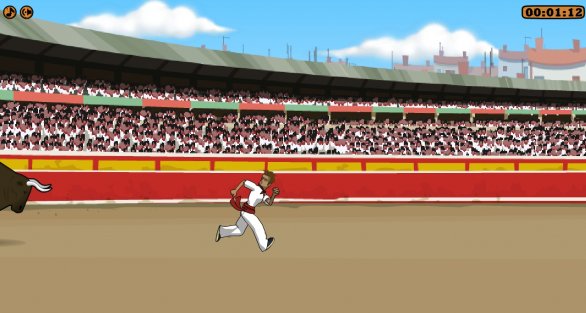 Farsi correre dietro da un toro è come saprete un divertimento dalle parti di Pamplona, al punto che qualcuno si è preso pure la briga di creare The Chase, gioco in flash nel quale per l'appunto siamo chiamati a scappare per le strade della cittadina spagnola cercando possibilmente di non farsi incornare dall'animale. Il gioco in realtà prosegue poi anche in altre nazioni, mettendoci in Francia a scappare da una donna inferocita, in Svizzera da uno sciatore malintenzionato e così via.
I controlli sono abbastanza semplici: per correre basta premere la freccia destra, mentre per saltare quella verso l'alto. Per i giocatori più estremi è possibile anche cronometrare la propria prestazione per gareggiare con sé stessi o coi propri amici nel tentativo di migliorarne il tempo.