Bucato TechCrunch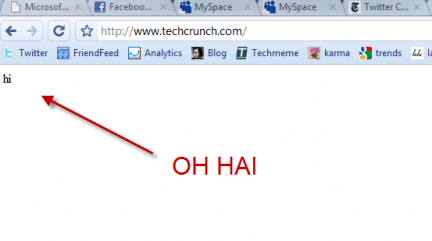 Il popolare sito TechCrunch fondato da Michael Arrington sarebbe stato bucato da qualcuno che evidentemente deve avere il blogger un po' sulla gola: a riportarlo è stato Sean Percival su Posterous con tanto di screenshot documentativo che potete vedere in cima a questo post.
Al momento il sito risponde con un laconico "We'll be back soon." (Torneremo presto.), che lascia pensare a dei problemi sopraggiunti in via di risoluzione. Semplice disguido tecnico o reale attacco da parte di qualcuno? Immagino che quando il sito tornerà su ne sapremo di più, in puro stile-Arrington.
Aggiornamento: "Earlier tonight techcrunch.com was compromised by a security exploit. We're working to identify the exploit and will bring the site back online shortly". Questo il messaggio che conferma l'attacco a TechCrunch, attualmente visibile sul sito.
Aggiornamento\2: TechCrunch è tornato a funzionare normalmente.