Facebook ha ucciso la Web 2.0 Suicide Machine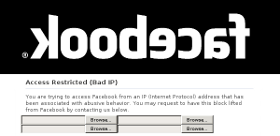 Per quanto il titolo sia paradossale (me ne rendo conto) descrive esattamente quanto è avvenuto nelle ultime ore: acclamato a furor di popolo come uno dei servizi web più interessanti del 2009, la Web 2.0 Suicide Machine – che consente di cancellare completamente i propri account dai social network più popolari – è stata "bannata" da Facebook.
Pare che in una nota (peraltro non pervenuta agli sviluppatori della Sucide Machine) il team di Facebook abbia lamentato una violazione dei propri termini sulla privacy in quanto il servizio terrebbe traccia di alcuni dati sensibili degli utenti: impugnando lo Statement of Rights and Responsibilities (SRR) l'azienda si riserva il diritto d'agire legalmente nell'immediato futuro.
Dichiarazioni più o, meno credibili a parte – dal momento che una querela a Web 2.0 Suicide Machine è comunque da escludere – la scusa ufficiale è che Facebook consente già di rimuovere il proprio account in totale sicurezza e trasparenza: in realtà, l'eliminazione dei singoli contenuti richiede molto più tempo e non è sempre possibile. Gli sviluppatori della Suicide Machine sono alla ricerca di un proxy per riabilitare il servizio bloccato.
Via | CNET