The Game Crafter: realizza il tuo gioco da tavolo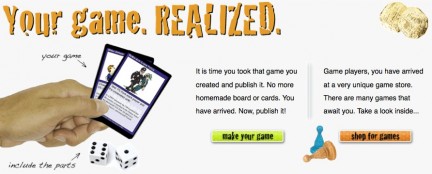 Se avete sempre avuto nel cassetto il sogno di creare un gioco come Risiko!, Monopoli o Magic allora dovete fare un salto su The Game Crafter.
Si tratta di un sito che permette, con una modica cifra, di realizzare e mettere in vendita un gioco da tavolo. E' quindi possibile creare mazzi di carte, tabelloni, scegliere accessori come pedine e dadi, stampare regole e scatola. Si può fare l'upload di immagini da utilizzare per i vari componenti.
Via | Feedmyapp.com